Finding the right talent quickly and accurately
"Companies and personnel consultants appoint us to research "behind the scenes" for suitable candidates to be approached directly. They nearly always have a clear idea of their desired ideal employee, for example, someone working in a comparable position for a competitor company. We identify target companies and likely suitable employees, approach them and prepare the results for our colleagues and clients.
As we perform intensive research on a daily basis, we maintain our own extensive database with candidate profiles. hunter's full-text search and configurable data filters quickly provide us with usable hits. To intensively screen the market, in fulfillment of our client's requirements, and to locate the proverbial needle in a haystack, we also utilize research sources such as industry and news publications, business networks such as LinkedIn, Experteer and more often than not, we contact people directly.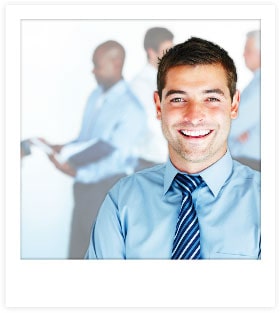 To quickly and comprehensively use the results, hunter provides us with a number of useful helpers: At the push of a button, target company lists can be imported from Excel files and from the databases of company data suppliers, such as Bisnode. With the CV-Extractor, we can extract released profile information from social media networks and evaluate the data in hunter. Using hunter®ORGCHART, we can create a graphic representation of the researched target companies' organizational structures; using the relationship management feature, we can see staff connections. After all, it pays off to know who knows whom: If a particular candidate is not available, he probably knows someone with similar qualifications. In this connection, there is one little tool that I like the most: The quick entry. I use this form to enter potential candidates directly into hunter, which is quick and easy, even when I am on the phone. I can document all related information directly in hunter, for example, even during a telephone interview. Nothing is lost and there is nothing to retype. Later on, I can edit and complete the information before I transmit it online to my client."
Key benefits:
With appropriate search functions and data filters, suitable hits are quickly obtained

Automated processing of research results

Fast overview of organizational structures and personal connections

Quick data entry function