Managing the application process competently
"As a project assistant in a personnel consultancy firm, I support our advisors in acquisition, project management, correspondence and documentation. To always keep our candidates up to date with regard to where they stand in the application process, I handle, for example, the interview invitations and the rejections. hunter's text templates for the corresponding letters and emails are easy to personalize and ensure that the communication with our applicants is efficient and uniform. The direct integration with Microsoft Office software is particularly useful in this regard. It lets me send the correspondence directly from the hunter application and archive it. Later on, each and every step will be reconcilable by viewing the contact history.
Each one of us has a specialist area for which we are responsible. It's quite practical therefore that hunter lets us flexibly combine standard functions and individual customizations. This supports each user's personal working methods and saves us a lot of time in our daily work.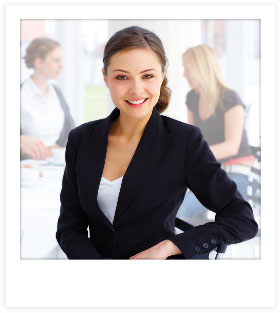 For example, I'm amazed at how much faster documents are created by using the automated functions. I can prepare a confidential report with information on a candidate and my impressions from telephone interviews much quicker than in the past. Using the customized templates, we can quickly prepare top-quality reports for our clients and accelerate the project's progress.
In the coordination of appointments, deadlines and projects, it is not only the synchronization between Microsoft Outlook and the hunter calendar that I find useful, hunter®REMINDER helps, too. It sends me reminders of upcoming tasks, appointments, project phases and with one click, I can switch from the respective project, company or person tab to view the underlying details."
Key benefits:
Templates for efficient and uniform communication with applicants

Seamless integration with Microsoft Office software

Personal working methods are supported through a combination of standard functions and customization options

Saves time through automation

Functions to optimize the coordination of appointments and projects