Efficiently manage and publish job postings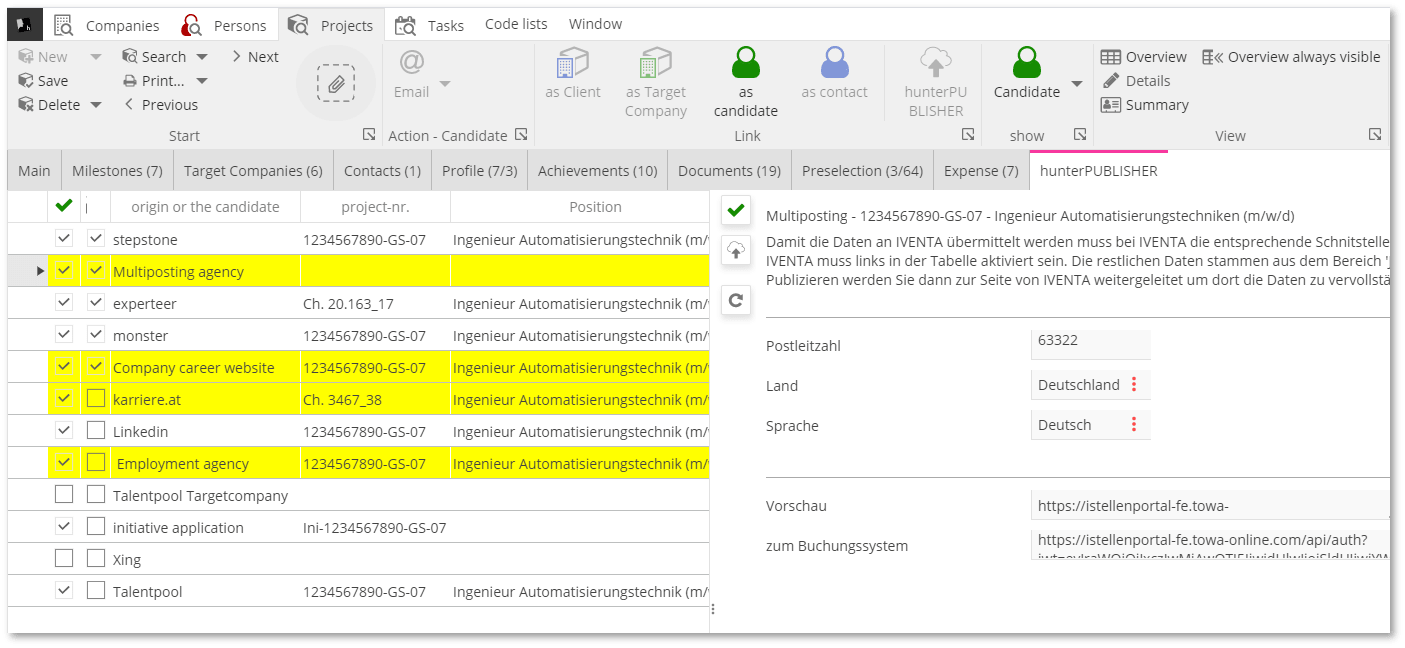 hunter®PUBLISHER allows you to publish vacancies defined in hunter to a wide variety of job portals and online exchanges. Thereby you can publish your open positions at the click of a button as a job advertisement and reach out to thousands of additional potential candidates.
In addition, an interface to multiposing tools supports the recruiter in identifying the optimum placements amongst hundreds of smaller portals and job exchanges specialised on certain industries or positions. Publishing the hunter vacancy via multiposing tools instead of directly to a specific portal, the user will receive suggestions where the position could best be listed.