Efficient workflows for personnel consultants
"As a personnel consultant, I believe that successful project management and teamwork are key factors to obtaining the best results for our clients. hunter is one of the few recruiting solutions on the market to offer a fully integrated search process. It lets us collaborate just as securely and effectively with our clients and applicants as with our project assistants, external researchers and mobile employees. Consequently, all of the relevant participants are continuously and perfectly coordinated with each other.
First and foremost, hunter helps us efficiently manage our personnel consulting firm's work flow: We use hunter to keep track of responsibilities and the target schedule for all project phases such as the analysis of the position to be filled, creation of the target-company list, identifying candidates via candidate interviews and presentations as well as who was turned down and who was hired to fill the position. We can check on a project's current status at any time using the clearly arranged screen.
Of course, our clients also want ongoing project status updates. With only a few mouse clicks, hunter lets us prepare customized reports that include, for example, a detailed evaluation of the project's development. Clients especially appreciate the weekly client report with pivot tables and informative charts.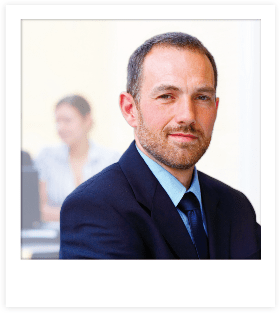 Most importantly, we don't have to send confidential information by email. Instead, we can provide our clients with password-protected access to the hunter®CLIENTCENTER. This ensures data security is guaranteed at all times, we only release the data we want to release and the search process becomes much more transparent. The client can view the profiles of the applicants we suggest for interviews and directly leave their feedback."
Key benefits:
Facilitates collaboration between all p

articipants – fully integrated search process

Better overview and increased project management efficiency

Reports and evaluations for the client: Fast and easy to prepare, yet detailed

Protection of confidential data and simultaneous provision of client services: Clientcenter with password-protected access