Wide range of applications with high safety
"During the implementation of hunter, I was surprised at how little there was for us to do here in the IT department. fecher helped us quickly implement hunter and transparently integrate it with our existing IT systems landscape. They cleaned up the legacy data from the software our human resources specialists had previously used and transferred it to hunter's central data storage.
Instead of using our own server at our firm, we opted for the cloud version of hunter. In making this choice, it was important to us that the data wasn't going to be stored just anyplace on the Internet. Thanks to Microsoft's "German Cloud" under Telekom's trusteeship, we have the guarantee that the data is protected at all times – and is compliant with the new GDPR, as well. This is especially important to us for confidential applicant data.
We also find it practical that by using the cloud version, we don't have to concern ourselves with the server's layout. If we need to add users to handle a seasonal project, we can order the expansion at any time. As a company, we remain flexible and are never "too large" or "too small" for the hunter software solution – regardless of how our business develops.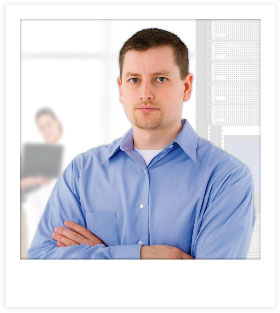 The maintenance agreement we have with fecher ensures hunter will be maintained, with regular updates and software support. For system support, fecher accesses the system remotely. So far however we have not had any system failures or any performance problems. Building hunter on modern base technologies and a powerful server concept has proven itself.
Our IT managers do not have to concern themselves with professional support for the software. The software's power users, trained by fecher, handle the issuance of access rights and adjustments to the application's GUI."
Key benefits:
Uncomplicated integration into the existing system environment, modern base technologies

Data transfer from the old solution is simple

To ensure data security, Microsoft's German Cloud is utilized

Number of software users can be flexibly increased or decreased at any time

Maintenance agreement with regular updates and software support

Selected software users can handle the issuance of access rights and changes to the software's GUI themselves