"Whether conducted by a personnel consultancy or a company: For modern recruiting, you always need a combination of various measures performed in teamwork"
Interview with Gerhard Schickel, Senior Management Consultant at fecher
Why is recruiting so difficult?
It has always been hard to select the right person to fill an open position. The challenges now are somewhat different. Recruiting used to mainly involve evaluating numerous candidates by their qualifications and skills and finding those most suitable for the position and the company.
Now, we have a high barrier to finding candidates as the market in many sectors is basically empty. We currently have a situation where every year 250,000 more workers leave than enter the workforce. However, companies still need well trained employees to remain competitive. This has led to an intense competition for the best candidates.
Isn't it now easy to find candidates online?
That doesn't work well if you are doing targeted recruiting. Surely you must be able to find potential candidates on Xing, LinkedIn and so on. The profiles on these sites represent only a certain percentage of all workers and for many industries it is a small percentage. As a result, the market of candidates found on these sites is already so "over fished" that inquiries are often no longer welcome. Moreover, to assess the tasks a candidate actually performs, you need to understand the operational environment and not just glance at the current job title.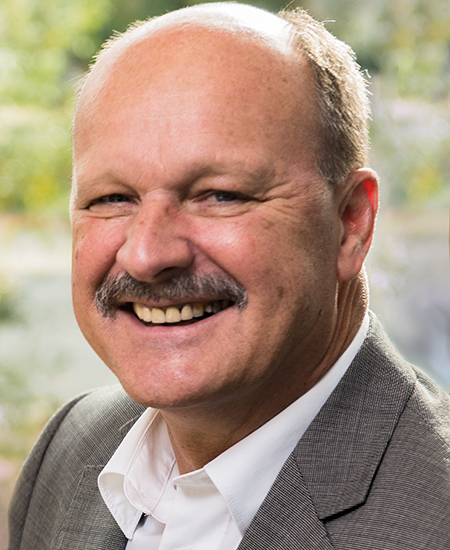 Gerhard Schickel, Senior Management Consultant at fecher
Explain how recruiting now works.
Modern recruiting that grapples with and meets these challenges involves a combination of various measures performed in teamwork. It requires both creativity and expertise or 'craftsmanship'. Creativity is needed to find suitable paths and expertise is needed to travel these paths professionally.
If you rely on active sourcing, you need to research thoroughly and connect with recruiters who are experienced in direct contacting. Having the right tools is also a key component to successfully and confidently managing research, candidate contact and project management. Recruiting now involves much more than just reviewing and managing incoming job applications. Specialized software is needed to support these processes, regardless of whether the candidate search is to be conducted by a personnel consultant or your own in-house recruiting department.
How does a candidate search by a company differ from a search conducted by a personnel consultant?
They have become astoundingly similar. Although in the past, recruiting behavior by companies was basically passive, over the last several years we have noticed a change towards active recruiting, which is how personnel consultants have always operated.
Both now equally want to document research results as efficiently as possible as well as generate candidate comparisons which will be matched up against the position requirements. In addition, all of the participants in the recruiting process need the support of process-oriented software. This ensures that everyone working on this search process will always have the right information at the right time.
Does this mean that you offer the exact same recruiting software for both personnel consultants and companies?
Absolutely. hunter was developed over decades of use at personnel consultancies. The methodologies and tools it contains are useful to anyone wanting to engage in professional recruiting. For all of the industry standards it provides, the software is flexible enough to individually adapt to the organizational structure of a particular personal consultancy or a company's recruiting department. As an added bonus, over time you will have developed a valuable pool of candidates that you can refer back to for future search projects.
Doesn't the collection of sensitive candidate information in a central recruiting software program violate data protection?
On the contrary: Only modern database-based software can ensure that the rights of data subjects (the parties concerned) are protected at all times. It not only collects candidate information, it also stores the respective sources, handles the obtaining and documentation of the necessary consents and handles all requests for information, corrections or deletions in accordance with data protection laws. With traditional working methods using Excel spreadsheets and email delivery it can also hardly be ensured that access is limited only to authorized persons who are nonetheless not able to copy data.
Could you briefly describe how hunter differs from other recruiting software solutions?
As a comprehensive recruiting solution, hunter incorporates the best practices from more than 20 years of experience. Your company can start working with hunter on a small scale and be certain that as it grows no limits, either functional or technical, will be reached. You no longer have to settle for anything less!
How much effort does it take until such a comprehensive recruiting solution is operational?
It does not matter if you are a personnel consultancy or a company, our promise to you is the same: A new hunter installation will be operational from the cloud within 24 hours and the first users can start working with it. The basic configuration can then be gradually supplemented and customized to suit your preferences.